2020 Pricing
NOTE THAT SailReg DOES NOT TAKE A PERCENTAGE OF YOUR REGISTRATION FEES
Single race/regatta/event and multi-event pricing is available as follows:
$325 plus taxes for a single event up to a maximum of 25 registrations.
$475 plus taxes for a single event over 25 registrations.
$750 plus taxes for up to maximum 5 events in one calendar year, each with unlimited online registrations.
All Fees plus HST.
Additional Reports can be created upon request.
Please Contact Us for any unique registration requirements you may have.

The Ontario Sailing Association endorses SailReg.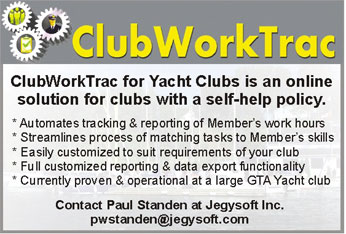 For ClubWorkTrac description PDF click here